There's ultimate luxury in exotic leather boots, and there's a reason they generate strong interest and fetch a healthy price. Custom boots are captivating, durable and incredibly comfortable! If you're looking to make the investment in a high-quality, totally custom pair of exotic leather boots, Acadian Leather is ready to create them for you.
We offer a number of leather options, including alligator, ostrich, caiman, crocodile, stingray, python, lizard, etc. boots in Clinton and Baton Rouge, LA, all with multiple color options.  Call for exact size availability.
Men's Boots
For men, we bring you a number of practical boot options, designed with the strongest, most durable hides. From alligator boots to men's ostrich cowboy boots in Clinton, LA, whatever your lifestyle or fashion preference, our custom boots are able to be totally customized to make sure you look and feel great.
Women's Boots
Looking for a pair of ladies' alligator boots with exotic appeal? How about a pair of python cowboy boots that are truly one-of-a-kind? We're familiar with all styles of women's custom boots and will help you customize all of the variables that make your finished leather boots absolutely tailored to you.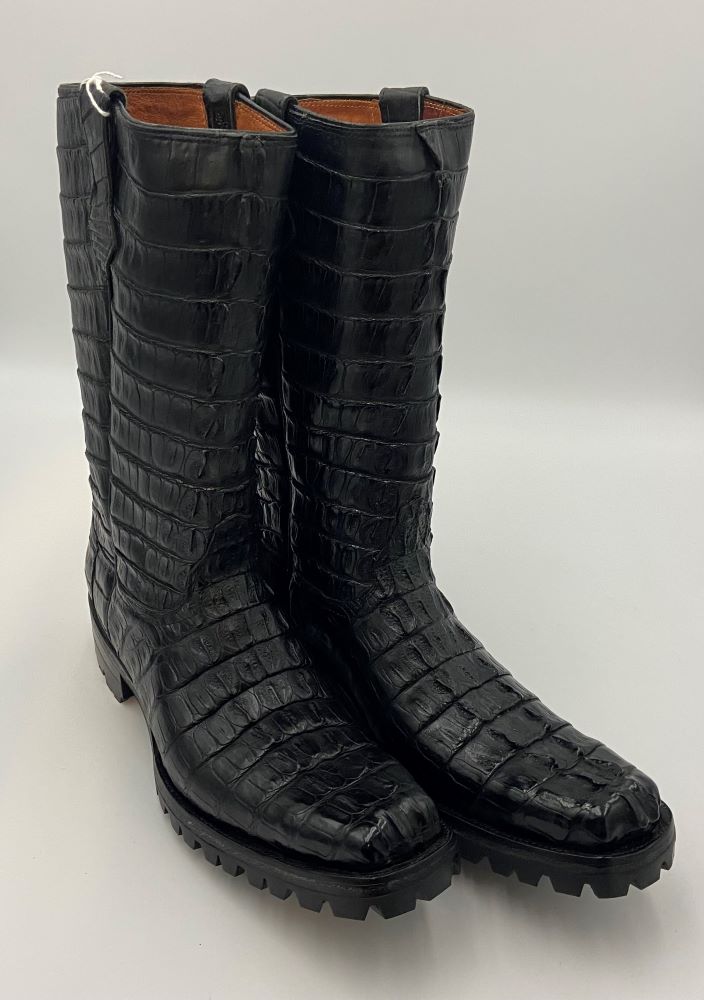 Customize Every Aspect
We give our customers the ability to customize every aspect of their boot purchase.
Choose the color, shape, stitching, pattern and type of sole, and we'll assemble all of your options into the perfect pair!
We even have merchandise for the motorcycle enthusiasts in your life.
Customize Your Custom Boots
Ready to get your hands on a totally custom pair of exotic leather boots? Contact Acadian Leather today at 225-683-9988 and let us create a luxurious pair of alligator boots, ostrich boots, caiman boots, and more for you!